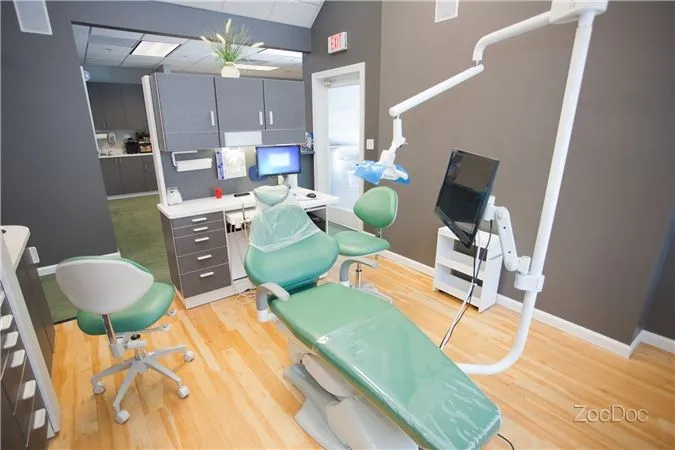 Tuesday and Thursday your hygienist will be one of several wonderful hygienists working with us with a combined total of hygiene experience of 37 years. As always, here at Colonnade Family Dental, our patient's oral health is our top priority! We care about YOU!
---
Family Dentistry Services:
This includes teeth cleaning, examinations, teeth whitening, tooth-colored fillings, root canals, veneers, cosmetic dentistry, Fast Braces, Invisalign, Clear Correct, missing teeth replacements like Implants, partials, dentures, and more. If you live in the 27615 area stop by and meet our dentist.
Our dental office is located in Raleigh. We are your local dentist, serving people that live in the 27615 area. We pride ourselves on providing the best in patient care and put our patient's needs above all else. Believing that it should be easy for people to obtain quality dental care, we offer a variety of services in our office that include teeth cleaning, teeth whitening, root canals, crowns, dental implants, cosmetic dentistry, bridges, veneers, and more. Patients can receive the care they need from our experienced and compassionate dentist. We understand that some people have had negative experiences with dental treatments and our team goes above and beyond to make sure that patients are relaxed and feel comfortable from the moment they walk in the door, throughout the appointment, and after their procedure has been completed.
Our Raleigh dentist's office is the destination for quality patient care.
We invite you to contact Mark Stephenson, DDS at 919-241-5161 for all of your Family Dentistry and Dentist Raleigh NC questions.
Find Mark Stephensen, DDS on Google+
Colonnade Dental
8511 Colonnade Center Dr. Suite #160
Raleigh, NC 27615
(o) 919-241-5161 (f) 919.457.1411
Email: [email protected]
Facebook: https://www.facebook.com/colonnadedentalfamily/
Instagram:
Google+:
Healthgrades: